STARK PLUG: A LOUSY PROMO
​
A

vintage

STARK PLUG cartoon from 2009.
Where STARK PLUG made his first appearence.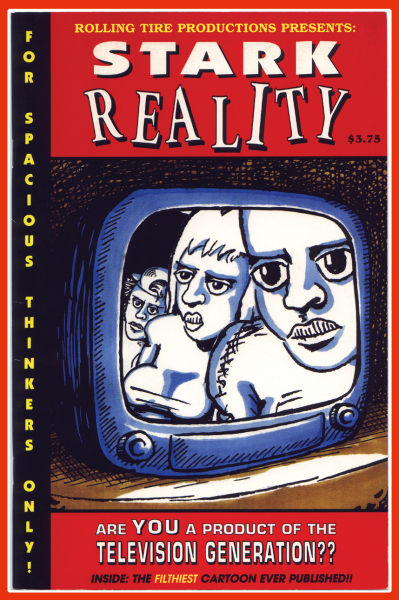 STARK PLUG: A LOUSY PROMO. Back in 2009 STARK PLUG was begrudgingly persuaded to do this video. This video was made to promote a studio open house for Steve Chappell; who at the time fancied himself an artist. It was the first, and as of this writing the only animated film featuring STARK PLUG. In this short 3 minute film Stark complains because Chappell (Chap) has scripted him to promote his studio activities rather than send him off on some wild adventure. At the time this film was released
STARK was also appearing in a weekly FB cartoon.

READ THIS 2009
CAPITAL TIMES
ARTICLE ​​
ABOUT CHAP'S INTEREST IN ART & COMIX:
STARK REALITY
. A 32 page comic book by S. Chappell published in 1997. It is a compilation of unrelated cartoons and stories. STARK PLUG makes his first appearence in the final 2-page cartoon titled SHOPPING MAUL. 

READ THE 2005 REVIEW BELOW.
​
Buy the book!

READ THIS 2005 REVIEW OF

STARK REALITY

​BY Hervé St.Louis AT

ComicBookBin:
​And then there's this book:
WOOD BLOCK PRINTS
with artist's notes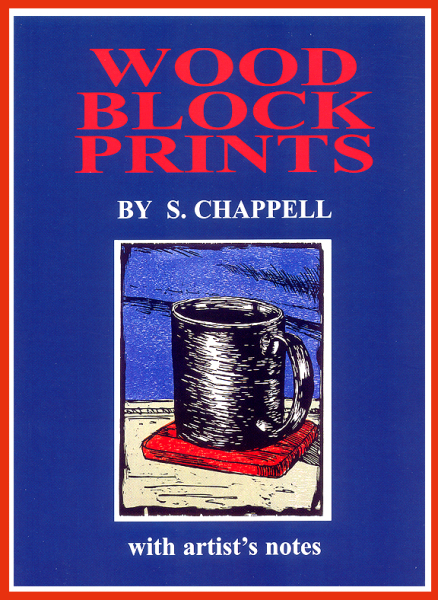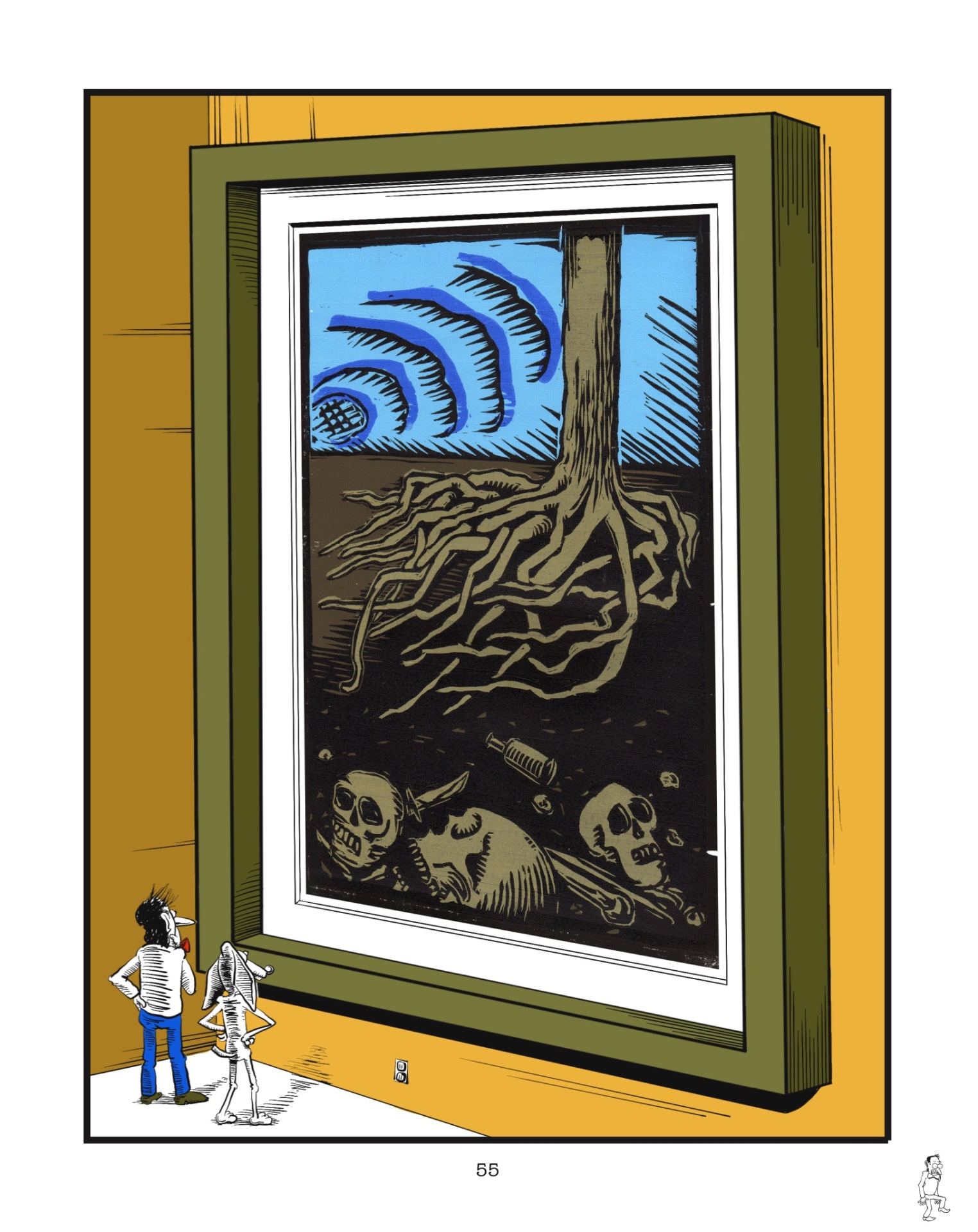 Stark and his dog Dioji look at art in the chapter ​A Day at the City Gallery, pages 51-60, of STARK PLUG ​BOOK.

WOOD BLOCK PRINTS  with artist's notes​ is a 112 page, full color catalog of woodcuts documenting the show that Stark and Dioji visit in STARK PLUG BOOK. The prints featured in that book, and also in this book do truly exist as real woodcuts. They were all made in the previous four decades while Chappel (Chap) fancied himself an artist. Some of the prints are still available. Inquire further at RTPQandA@gmail.com.

Buy the book!

Contact ROLLING TIRE PRODUCTIONS:
Email Stacy at: RTPQandA@gmail.com

Check out this RARE STREET INTERVIEW with STARK PLUG!  Maybe New York City?